Clos Manou 2019
This summer we met Francoise and Stéphane, two outstanding winemakers based in the
Médoc
. Working the vines with
passion
,
method
and
finesse
, they produce the estate's grand vin Clos Manou: dense, powerful and complex, with a mellow tannic structure; a true Médoc,
atypical for the roundness of its Cabernet-Sauvignon
.
..to be matched with a wonderful Slow Roast Leg of Lamb!
The Clos Manou is a coup de coeur from Fernand Klée.
mybest S.à r.l.
mybest specializes in the purchase and sale of wines, spirits and fine products from France.
We have selected producers in the different regions and have tasted their wines. Fernand Klée has chosen the wines based on taste and quality and we are of course always happy when good taste can be found at a reasonable price.
For many years, Fernand Klée has been selecting the best bottles of highly rated French and international wines, catering to the specific tastes of his customers and gaining their full satisfaction.
www.mybest.wine
We would like to give you a better knowledge of the French wines so therefore there is a description of the domain and a description of the individual wine (Fiche technique) on our website. But of course you can also choose between white wines, red wines etc. where there is photo of bottle with name and price. But we will be constantly adding new fantastic wines from all over France. It will also be possible to buy rare wine. We are regularly offered fantastic wines, so if you are looking for investment wines, you are always welcome to contact us. And if you have a wine cellar you would like to sell or have rated, we would also like to hear from you.
Wines of France
France can produce a large quantity of wines, all as different as each other. This diversity of wines, it owes to the various varied terroirs. But it also owes it to the permanent and constant work of the men and women who bring to life and protect the whole of the wine heritage that forms the many appellations and denominations A.O.C., A.O.P. and I.G.P.
I have crisscrossed France for 40 years and I never tire of always discovering new things after having tasted hundreds of great wines the last years. Allow me to present to you my results and our new website of an exceptional selection of small and large wines.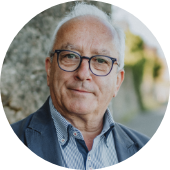 my best wishes
Fernand Klée